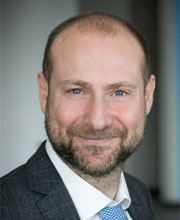 Stephen Ridgway, Head of Financial Services
Tel.
0161 443 4558
Email.
stephen.ridgwayedwardmellor.co.uk
I joined Edward Mellor over 20 years ago as a trainee adviser and was delighted to become Head Of Financial Services in 2016.

I spend most of my time ensuring the smooth running of the team, but I do get to see the odd client, which is still a part of the job I enjoy.

Across the team we recognize the importance of delivering the same high level of service and advice to each individual client regardless of their needs or circumstances. This caring approach forms the cornerstone of our business.

Away from the office, I spend the majority of time with my wife and two children although I do find time for the occasional game of golf.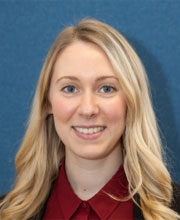 Briony Gilman, FS Administration Team Leader
Tel.
0161 443 4524
Email.
briony.gilmanedwardmellor.co.uk
Briony joined us in 2015 and is our Team Leader in the mortgage administration department.
Her role is to manage the admin team to process, submit and package mortgage and protection applications and see them through to completion being on hand to answer any questions you may have during the process.

Outside of work she enjoys cooking, visiting friends and family up and down the country and getting out in the fresh air to visit new places with her dog.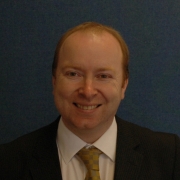 Calum Begg, Group Financial Services Manager
Tel.
0161 443 4560
Email.
calum.beggedwardmellor.co.uk
Calum is our most experienced adviser starting with Edward Mellor in 1991.
His role as Group Financial Services Manager involves providing mortgage and protection advice to clients and coaching new and existing advisers.

Outside of work, his hobbies include most sports (mainly watching these days), record collecting and attending concerts.
Sharon Ann-Ogun, Mortgage and Protection Adviser
Tel.
0161 443 4572
Email.
sharon-ann.ogunedwardmellor.co.uk
Sharon Ann has worked in Financial Services for over 20 years working for a number of High Street Banks providing Financial Advice. She joined Edward Mellor in 2010 and is now one of our Senior Mortgage Advisers.

She enjoys spending quality time with family and friends when she's not working.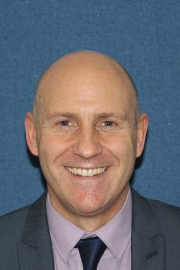 Terry Hill, Mortgage and Protection Adviser
Tel.
0161 443 4576
Email.
terry.hilledwardmellor.co.uk
Terry joined Edward Mellor in January 2014 but has been in Financial Services Industry for almost 30 years, starting his career as a Financial Adviser with an Insurance Company.

He is happily married and enjoys walking, dining out and watching movies in his spare time.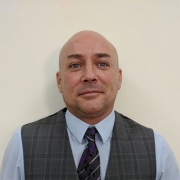 Phil Greenwood, Mortgage and Protection Adviser
Tel.
0161 443 4632
Email.
phil.greenwoodedwardmellor.co.uk
Phil is also one of our recent recruitments only starting with Edward Mellor in November 2018 as a Mortgage & Protection Adviser.

In his spare time he likes going to the gym, running, and spending time with his son.
Declan Pryor, Mortgage and Protection Adviser
Tel.
0161 443 4522
Email.
declan.pryoredwardmellor.co.uk
Declan is our newest adviser joining Edward Mellor in December 2018. Although, he has over 7 years financial services experience.

He prides himself on providing fantastic service combined with quality advice.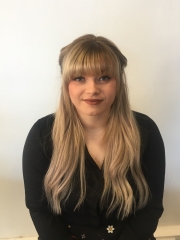 Paige Howard, Mortgage and Protection Adviser
Tel.
0161 443 4571
Email.
paige.howardedwardmellor.co.uk
Paige was our first successful graduate of our in house Mortgage Adviser Training Scheme. She initially joined us as a Sales Negotiator and is now enjoying her role as a Mortgage Adviser.

Outside of work she enjoys socialising and spending time with her partner.
Heather Renshaw, Mortgage and Protection Adviser
Tel.
0161 443 4575
Email.
heather.renshawedwardmellor.co.uk
Heather joined Edward Mellor in 2013 initially as part of our Estates team and has now become another one of our successful recruits through our internal Adviser training scheme.

In her spare time she enjoys going to the gym, relaxing watching a film or dining out with her friends and family.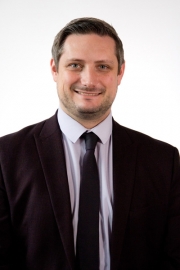 Chris Grindey, Financial Adviser
Tel.
0161 443 4631
Email.
chris.grindeyedwardmellor.co.uk
Chris has worked in the financial services industry for 15 years and joined Edward Mellor in 2013. He primarily started giving mortgage and protection advice but now has moved in to the wealth world giving advice on Investments and Pensions.

He likes to spend his spare time mainly with his family but also enjoys playing cricket.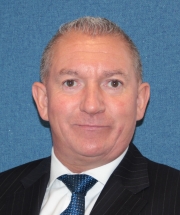 Paul Brassington, Financial Adviser
Tel.
0161 443 4561
Email.
paul.brassingtonedwardmellor.co.uk
Paul joined Edward Mellor in September 2015, having worked for ten years in Banking and previously in Financial Services, as a Financial Adviser. He is Edward Mellors pension expert and is referred to as "Pension Paul".

He enjoys most sports but participates in water-skiing, which he tries to do each weekend.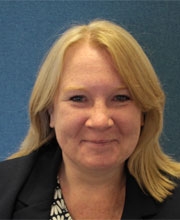 Alison Hampson, Compliance Superviser
Tel.
0161 443 4511
Email.
alison.hampsonedwardmellor.co.uk
Alison joined Edward Mellor in September 2017 as our Mortgage Supervisor. Her role is to train new Advisers and help them to gain competency. She also supervises our existing Advisers ensuring that they continue their same high standards of advice and compliance. Although she has worked for 25 years in complaince she still enjoys the ever-changing rules and regulations.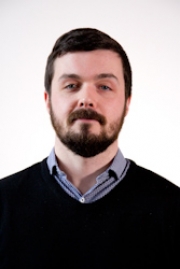 Sam Bell, Mortgage Paraplanner
Tel.
0161 443 4528
Email.
sam.belledwardmellor.co.uk
Sam joined Edward Mellor in November 2015 and he works in the Mortgage Admin Department as a Paraplanner.

When he's not at work he enjoys spending time with his partner and daughter, growing things on his allotment and cooking for friends and family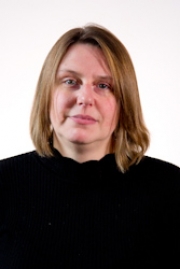 Fiona Feld, Mortgage Paraplanner
Tel.
0161 443 4526
Email.
fiona.feldedwardmellor.co.uk
Fiona initially joined Edward Mellor in 2002 as a financial services administrator. In 2014 she decided to broaded her experience in Financial Services and rejoined the team again in 2018.

She enjoys live music, short breaks and weekends away in her campervan, watching Manchester City and walking her Bichon Frise dog Toby.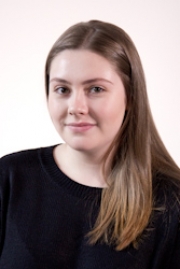 Millie Palmer, Mortgage Administrator
Tel.
0161 4434535
Email.
millie.palmeredwardmellor.co.uk
Millie initially joined us as part of her Business & Administration apprenticeship and we were delighted to offer her a full time position when she completed it in April 2018. She is now a full time member of our dedicated mortgage administration team.

In her spare time she enjoys baking and spending time with her friends.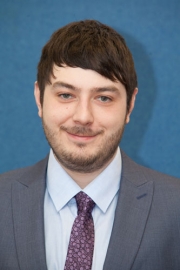 Joel Keyworth, General Insurance Adviser
Tel.
0161 443 4559
Email.
joel.keyworthedwardmellor.co.uk
Joel has been with the company since 2016. He is currently our General Insurance Specialist but is on our internal Trainee Adviser Scheme to become one of our next Mortgage advisers.

Outside of work he enjoys going on various walks in the countryside with his partner and their lively border terrier dog. He also enjoys cooking from scratch where he can try and channel his inner Masterchef!