The Edward Mellor guide to mortgages
Posted by siteadmin on Tuesday 30th of July 2019.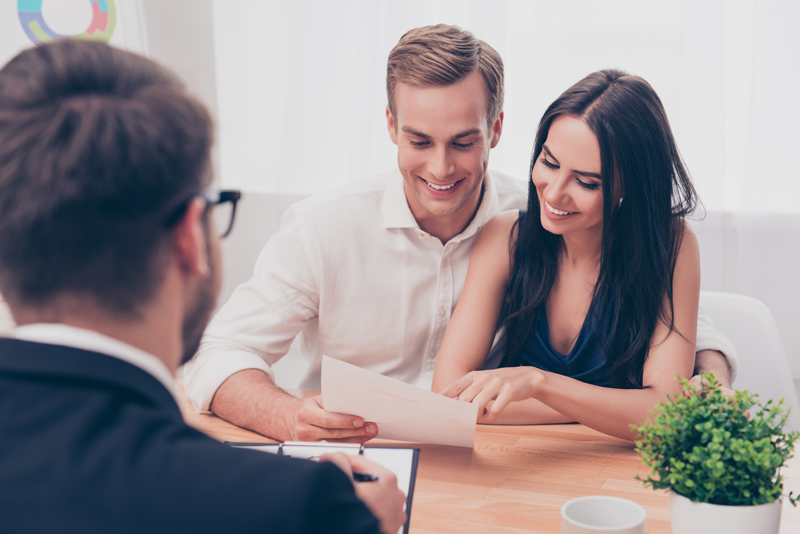 ---
Your mortgage is likely to be the biggest commitment, financially, you'll ever make. With this in mind, it's worth spending time making sure you know exactly what you're getting yourself into. Here at Edward Mellor mortgages, we've put together a complete guide of everything you need to know to do with mortgages.
Let's start at the beginning…
---
 What is a mortgage?
---
 A mortgage is a loan you take out to buy property or land. The loan is secured against the value of the property or land, meaning if you can't or don't keep up with your repayments it can be taken away.
---
 Who can get a mortgage?
---
 The good news is most people have no problem getting a mortgage. If you have a reasonable deposit, earn enough money and your credit score is strong, you're likely to be eligible for a mortgage.
There are some restrictions however, you won't be able to get a mortgage until you're 18 and you may not get approved if you're too close to retirement to pay off the loan in time.
Those who are self-employed need not panic, you can still get a mortgage as long as you can properly prove your income.
There are also specialist mortgages for people with poor credit scores or histories of financial trouble.
Every mortgage lender has different rules about who they'll lend to and at Edward Mellor Mortgages we have over 50 lenders meaning you have plenty of options to choose the right deal for you.
Check out our Mortgage Borrowing Calculator to see how much you might be eligible to borrow.
Click here to use our Mortgage Borrowing Calculator. 
---
 How much do I need to earn to get a mortgage?
---
 Although how much you earn is taken into account, the amount you can afford to pay back each month is more important.
Your monthly mortgage repayments depend on how much money you borrow and over what period you have agreed to borrow it for. The amount you have to borrow depends on the price of the property you're buying and how much of a deposit you have.
Lenders decide what you can afford to borrow based on your monthly income and outgoings.
Check out our Income Expenditure Calculator where you can look at your income and outgoings to help set yourself a budget.
Click here to use our Income Expenditure Calculator. 
---
 What mortgage can I afford?
---
 Our Mortgage Borrowing Calculator will tell you in less than 1 minute what you can afford to borrow.
---
 What is a mortgage deposit?
---
 Mortgage lenders ask you to put down a lump sum of cash before they'll lend you money for a house, this is typically known as a deposit. This deposit usually has to be worth at least 5% of the property's value.
For example, a house worth £250,000 would require a deposit of at least £12,500 (5%).
The percentage of the property's value you borrow after chipping in your deposit is called your Loan to Value (LTV) ratio. A 5% deposit gives you an LTV of 95%, a 10% deposit gives you an LTV of 90%, and so on.
The lower your LTV is the better rate the lender will offer you. This means a lower monthly repayment.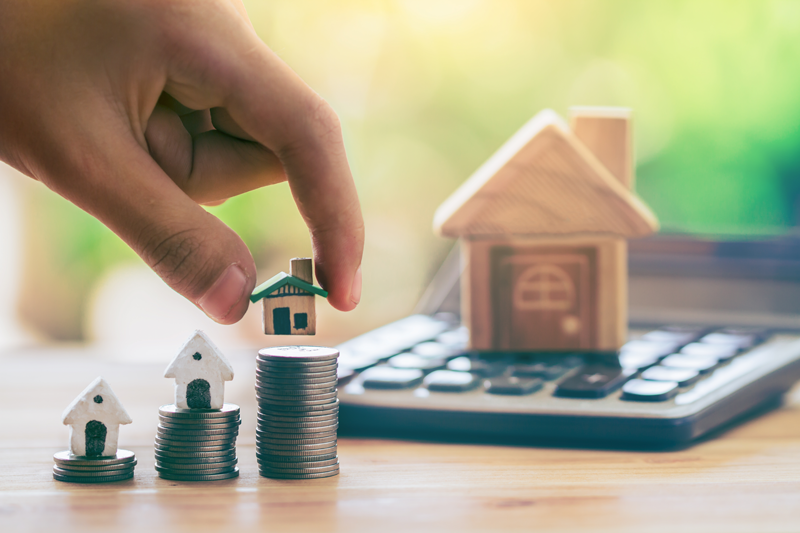 ---
 How much are mortgage repayments?
---
 The amount you'll repay each month on your mortgage depends on many different factors. These include:
The size of the mortgage.
The term (length) of time your mortgage is for.
The mortgage's rate and the type of mortgage you choose.
Our Mortgage Repayment Calculator can show you how much you'd repay each month.
Click here to use our Mortgage Repayment Calculator. 
---
 What is a mortgage term?
---
 The term of a mortgage is how long you'll be paying it off. It's typically 25 years, but it can be as much as 40 years or as little as you like, as long as you can afford to pay it during that time.
The term of your mortgage can have an effect on how much you have to pay each month, so it's something worth considering carefully.
---
 What is a mortgage rate?
---
 A mortgage rate is the amount of interest you're charged on money you borrow to buy a property.
---
 What types of mortgage are there?
---
 There are lots of different kinds of mortgages designed to suit all kinds of people and their individual circumstances.
First time buyer mortgages help people get onto the property ladder for the first time, especially if they have a relatively small deposit.
Remortgages help homeowners to save money on their monthly repayments or borrow additional cash for big-ticket purchases like home improvements.
Buy to let mortgages are designed for people who have a property or want to buy a property they intend to rent out to tenants.
Our Find Me A Mortgage calculator helps you select a mortgage for your individual purpose.
---
 Which mortgage is right for me?
---
 It absolutely depends on your circumstances and what you need. Here at Edward Mellor, we have 35 years' experience in helping our customers understand the very best mortgage deal for them.
---
 How do I get a mortgage?
---
 Once you find a property you want to buy, you need to choose a mortgage.
There's a couple of options for you to choose from at this initial stage; you could go straight to a lender such as a bank or building society but they're only going to sell you their own mortgage products.
That's fine but it means you will likely miss out on better deals elsewhere.
If you go to a mortgage broker instead, they'll look at deals from several – if not all – lenders.
The more lenders and products a broker has access to, the more certain you can be you're not missing out on something better. At Edward Mellor, we compare deals from more than 50 lenders.
Firstly, arrange an appointment with us by submitting some basic information into our contact form. Click here to get started. 
Alternatively, you can find our direct contact details here so you can get in touch. 
Once you've confirmed your free appointment the mortgage advisor will guide you on everything you need to bring along to your appointment so that they are able to establish the best deal for you.
Your mortgage advisers will review your mortgage options with you and, if you're ready to apply, submit your application to the lender with the best deal.
The lender will then carry out a series of checks, assessing what you can afford, how you've handled borrowing in the past and checking the property is worth what you've asked to borrow so that they can make a decision on your application.
If your application is approved, the lender will make you a mortgage offer - which is valid for three to six months, depending on the lender.
Once you've accepted the mortgage offer you are can instruct your solicitors to do their part to move you towards exchanging contracts with the seller of the property.
The final stage is completion, when your mortgage completes and you get the keys to the new place.
Our dedicated mortgage experts handle all the paperwork and phone calls while keeping you in the loop, so you'll never have to chase anyone for updates on your mortgage's progress.
---
* Your home/ property may be repossessed if you do not keep up repayments on your mortgage.
* Some buy to let mortgages are not regulated by the Financial Conduct Authority.
Archive